(S01E07) Previous Episode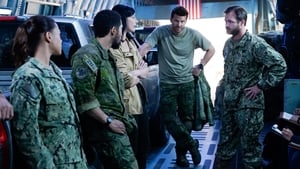 Aired On 2017-11-15
Jason and the SEAL Team must rescue an undercover CIA operative after she is captured by radical terrorists to be used as a bargaining chip. Also, Clay undergoes the final harrowing exercise for his candidacy into Tier One.
Next Episode (S01E08)
Airs On 2017-11-22
Jason and the SEAL Team have mixed feelings when they are tasked with bringing home an American soldier who was captured after deserting, in exchange for detainees in Gitmo.
The lives of the elite Navy Seals as they train, plan and execute the most dangerous, high-stakes missions our country can ask.
Release Date:
2017-09-27
Seasons:
1
7.0/10
Country:

US

Language:

En

Runtime:

43